The Mayor's Office of Community Affairs is administratively and organizationally based to provide a central point for operational needs relating to, but not limited to, human resources, procurement, strategic management and budget oversight for the following offices:

Serve DC is the District government agency dedicated to promoting service as an innovative, sustainable solution to address community needs.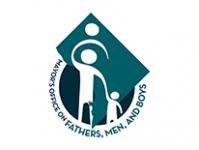 Mayor's Office on Fathers, Men and Boys (MOFMB), is charged with addressing fatherlessness, disparities in education, economic opportunity, health and wellbeing, and public safety. As such, the Commission serves as an advisory body to the Mayor, City Council, and the community on these issues that adversely affect fathers, men, and boys.
Mayor's Office of Lesbian, Gay, Bisexual, Transgender and Questioning Affairs (MOLGBTQ), is a permanent, cabinet-level office within the Office of Community Affairs in the Executive Office of the Mayor, established by statute in 2006 to address the important concerns of the District's gay, lesbian, bisexual and transgender residents.

Mayor's Office on African Affairs (MOAA), ensures that the full range of health, education, employment, business, and social opportunities are accessible to the District's African immigrant community.

Mayor's Office of African American Affairs (MOAAA), seeks to engage the extraordinarily diverse culture of the African American community in the District of Columbia. OAAA works to empower these residents through equipping them with the government resources and services that they need while also providing programmatic support to each facet of the community.

Mayor's Office of Nightlife and Culture (MONC), In October, 2018, Mayor Muriel E. Bowser signed the "Office of and Commission on Nightlife and Culture Establishment Act of 2018," establishing the District's first Office of Nightlife and Culture. The new office will promote efficiencies for the District's after-hours economy by serving as a central point of contact between DC Government, the nightlife industry, and District residents.
Mayor's Office on Women's Policy and Initiatives (MOWPI), serves as a liaison between the Mayor and the community on issues that impact the lives of women and girls, partners with agencies and organizations that work to address these issues; drives local policy and serves as a true resource for information on relevant programs, services and research.

Mayor's Office of Religious Affairs (MORA), cultivates policies that engage community and faith-based organizations in the creation of citywide programs and initiatives across multiple disciplines.

Mayor's Office on Returning Citizen Affairs (MORCA), provides useful information for the empowerment of previously incarcerated persons in order to create a productive and supportive environment where persons may thrive, prosper and contribute to the social, political and economic development of self, family and community.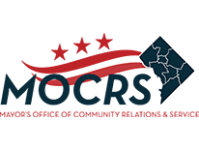 Mayor's Office of Community Relations and Services (MOCRS), serves as the Mayor's primary constituent services organization by providing rapid and complete responses to constituent requests, complaints, and questions. This office is a key resource for the community as it supplies a direct link between District residents, their Mayor and the Government of the District of Columbia.