The Mayor's Office of Community Affairs provides support for the following partnering agencies:

The Mayor's Office of the Clean City serves as the central point of contact and goal champion within the Mayor's initiative to clean up the District of Columbia and maintain its cleanliness. The Clean City Coordinator serves as the overall program manager for executing the Clean City Initiative

The Mayor's Office on Latino Affairs works with the Mayor, the City Council, the diverse governmental agencies of the District, community organizations and the private sector, OLA serves as the community liaison informing them about the different services available in the areas of health, education and social services
The Mayor's Office of Veterans Affairs was established to provide veteran benefits, assistance, information, outreach, effective advocacy, claims processing assistance and service provider coordination to veterans and their families so that they can access their entitled resources and benefits.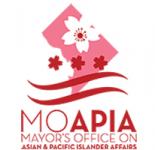 The Mayor's Office on Asian and Pacific Islander Affairs has a mission to ensure that the full range of health, education, employment, social services and business information, programs and services are accessible to the District's API community.